GILTON SOLID WASTE MANAGEMENT
Residential • Commerical • Industrial
COLLECTION SERVICES
Residential


Modesto residents and businesses, please visit City of Modesto website for information on proper waste separation.
Weekly Collection
Gilton Solid Waste Management, Inc. provides residential customers with a 2-container collection system in most areas: one green Organics can for the collection of organic materials and one black Municipal Solid Waste (MSW) can for garbage.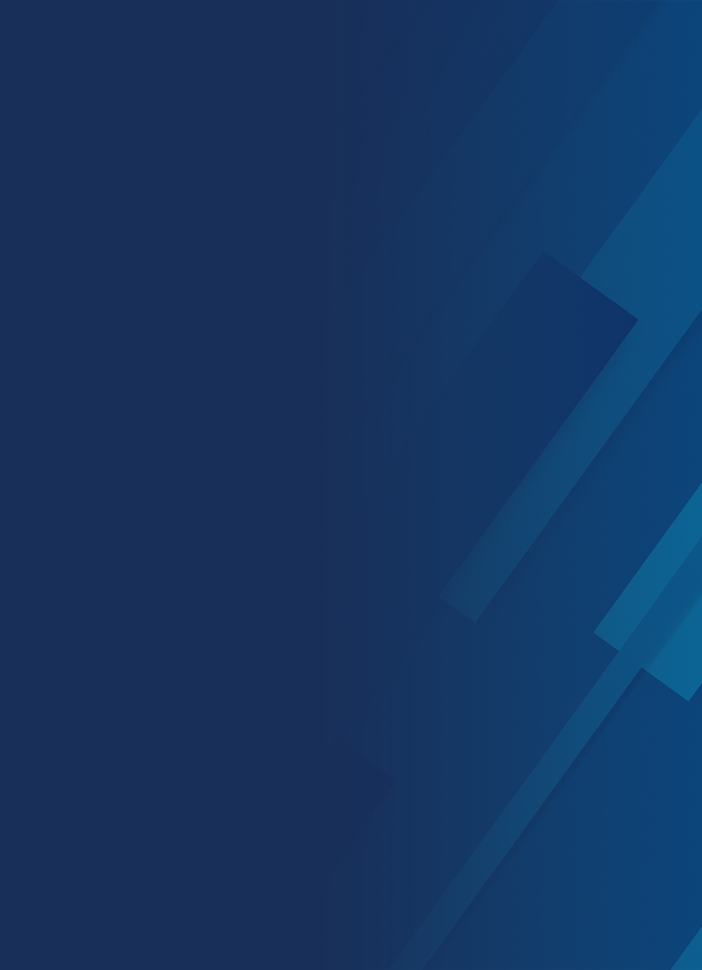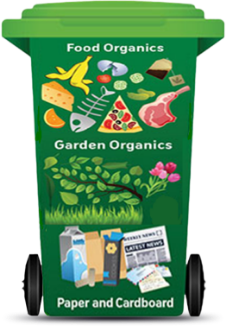 Organics Can
Accepted Items
Green materials
Wood waste
Fiber (paper and cardboard)
Food scraps
Food-soiled paper
Landscape & pruning waste
Unaccepted Items
No Palm Fronds, Yucca or Bamboo
Trash/Garbage
Plastic Bags
Plastic, Glass, Metal
Batteries, Tires
Paint/Toxic Material
Dirt, Rock, Concrete, Asphalt
TVs/Computer Monitors
Dead Animals
Hot Ashes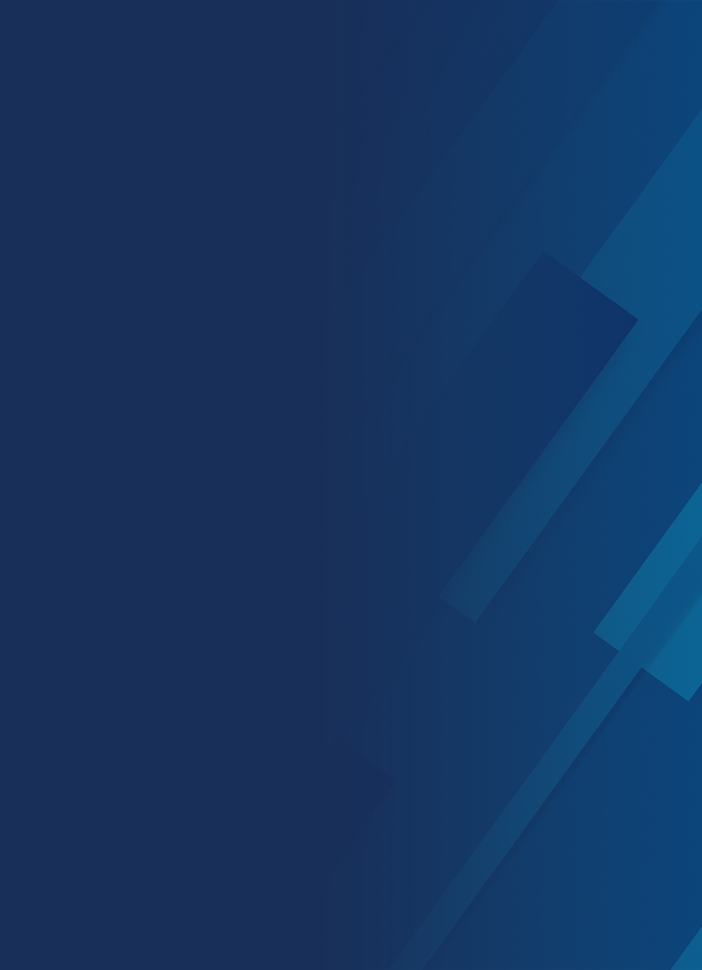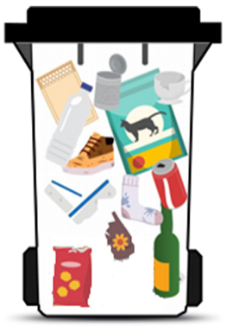 Black Can
Accepted Items
Household Garbage/Trash
Glass Bottles/Containers
Plastic Bottles/Containers
Aluminum Cans
Tin Cans
Unaccepted Items
Organic Materials
Yard Waste
Cardboard
Batteries, Tires
Paint/Toxic Material
Dirt, Rock, Concrete, Asphalt
TVs/Computer Monitors
Dead Animals
Hot Ashes
Keep These Items OUT of the Can
They injure workers, cause fires, contaminate and are harmful to people and our planet.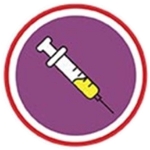 Syringes are dangerous to our workers who handle your waste.
Take them to a pharmacy or the Household Hazardous Waste Collection Facility in a puncture-resistant container.
Hoses are great in the garden, but not in your organic can. They cause safety and maintenance issues.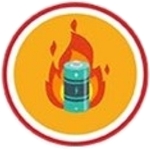 Batteries, especially rechargeable batteries, cause fires in trucks, facilities, and landfills.
Take them to the Household Hazardous Waste Collection Facility.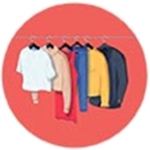 Donate textiles to a charity organization.
Scrap metal is recyclable, just not in your can.
See What Goes Where for locations near you.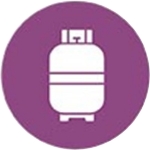 Propane bottles and compressed gas cylinders can explode and harm our workers and equipment.
See What Goes Where for proper disposal.
Curbside Collection
You can count on Gilton to provide reliable, curbside collection of both garbage (black cart) and organic waste (green or grey cart) at the same time once a week in our ONE-PASS automated trucks.
Curbside Recycling
We also provide curbside recycling at the same time, as you can put non-organic recyclables in City-provided blue bags and include them in the black garbage cart. We'll take it from there.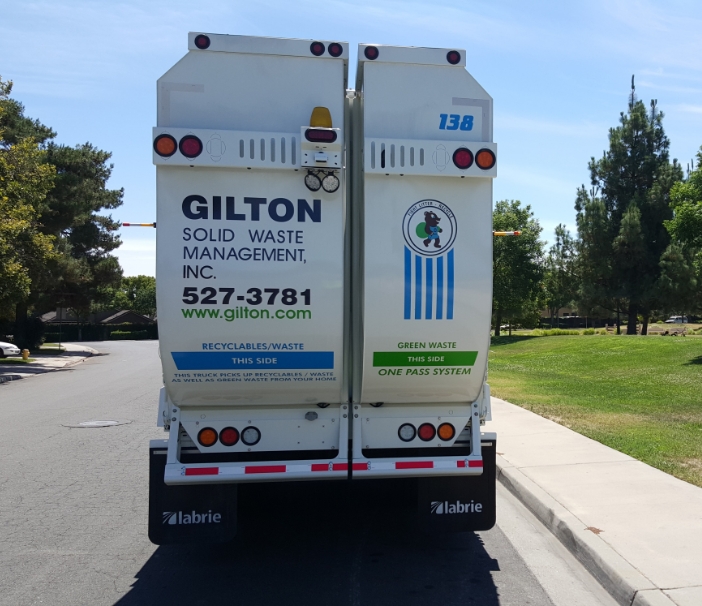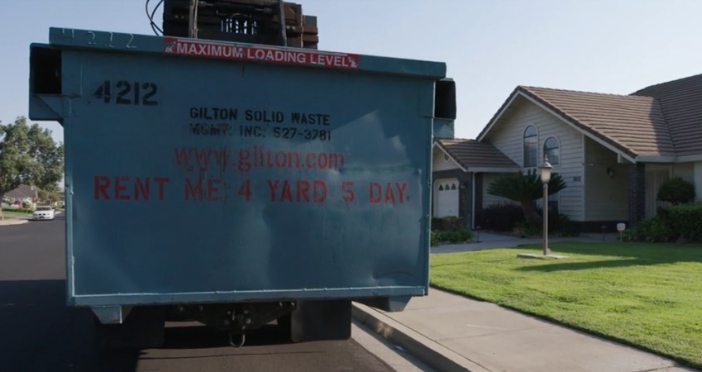 RESIDENTIAL
Home Projects
Gilton offers easy to order bin rentals for your home projects. Bins are available in a variety of sizes and prices to meet your needs. We will deliver and pick up the bin according to your schedule. From start to finish, Gilton will make the bin rental process simple, easy, and reliable.
RESIDENTIAL
Bulky Item Pickup
As part of our Residential collection service, we offer bulky item curbside collection twice a year in most areas. The following is a list of acceptable and unacceptable items. Any items small enough to fit in your trash can must be put in the can for disposal. The earliest that bulky items can be put out is 6:00 PM the evening before the scheduled collection. The latest that items can be placed out is 6:00 AM on the day of the scheduled collection. All items must be placed on the street surface and cannot be on driveways or sidewalks. Items cannot be within 6 feet of vehicles, garbage cans or structures. This is not an exhaustive list and limits may vary between jurisdictions. If you have questions please call us at 209-527-3781.
MODESTO RESIDENTIAL
Modesto Bulky Item Pickup
Modesto Multi-family
Modesto Multi-Family Dwelling (MFD) Bulky Item Pickup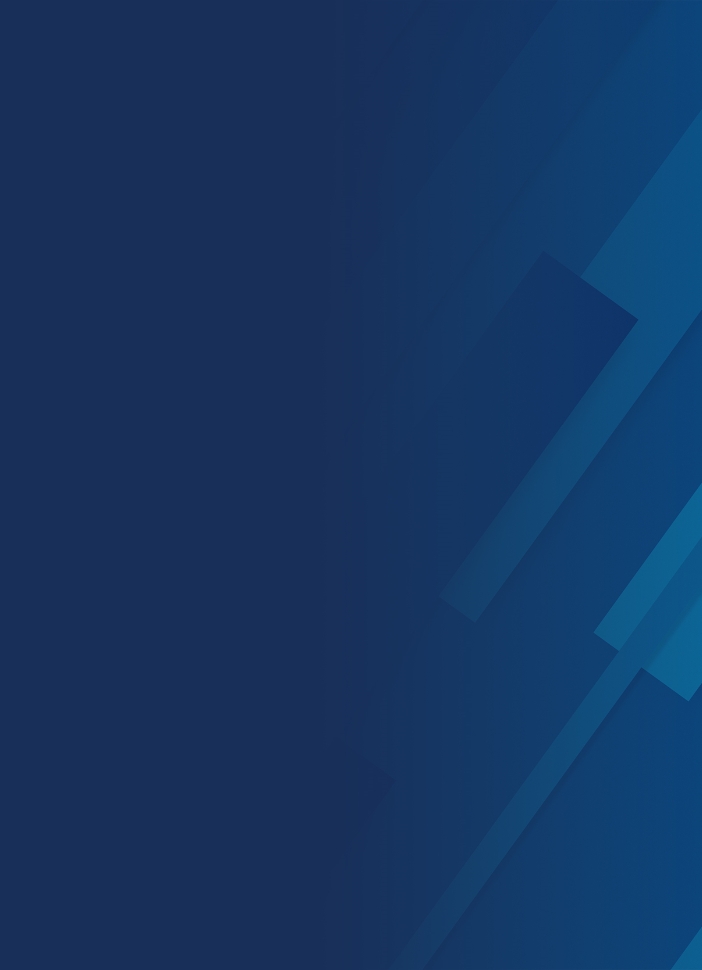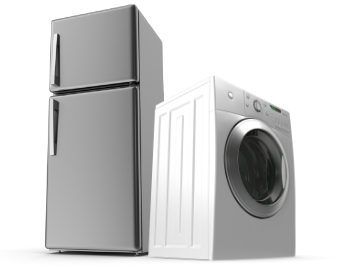 Acceptable Bulky Items
Accepted Items
Refrigerators & Freezers – Doors taped shut or doors removed – Limit 1
Washers & Dryers – Limit 1 of each
Water Heaters/Water Softeners – drained – Limit 1 of each
Air Conditioning Units – Limit 1
Dishwashers – Limit 1
Toilets/Sinks/Bath Tubs
Hot Tubs – Limit 1
Couches/Sofas/Recliners
Tables & Chairs
Dressers/Desks
Mattress/Box Springs/Bed Frames – Limit 2
Barbecue Grills – Remove propane tank
Patio Furniture
Doors
Ladders
Lawn Mowers – Gas & oil removed
Bicycles
Exercise Equipment
Plywood Sheets – Limit 2
Wood – Limit 10 pieces no longer than 8 feet
Carpet – Rolled up
Dry, flattened cardboard – Bundled
Unaccepted Items
Tires/Automobile Parts
Household Garbage – No bags, boxes or containers with small items inside
Hazardous Waste/Chemicals/Toxic Materials
Liquids/Paints/Solvents
Plate Glass
TVs
Computer Monitors
Concrete/Asphalt/Sheetrock
Construction & Demolition Debris
Fencing/Treated Wood
Yard Waste
Tree Stumps
Items Associated with Business
Dead Animals
Fluorescent Light Tubes
Sod/Dirt
Glass/Mirrors
Items small enough to fit in garbage can
*Item limits may vary between jurisdictions
COLLECTION SERVICES
Commercial


COMMERCIAL
Customized Solutions
Gilton is committed to providing customized waste removal solutions for your business. We offer various services from scheduled recurring bin collection, short or long-term bin rentals, or compacting bins. We also provide custom solutions for the management of your special waste. We focus on your waste removal, so you can focus on your business.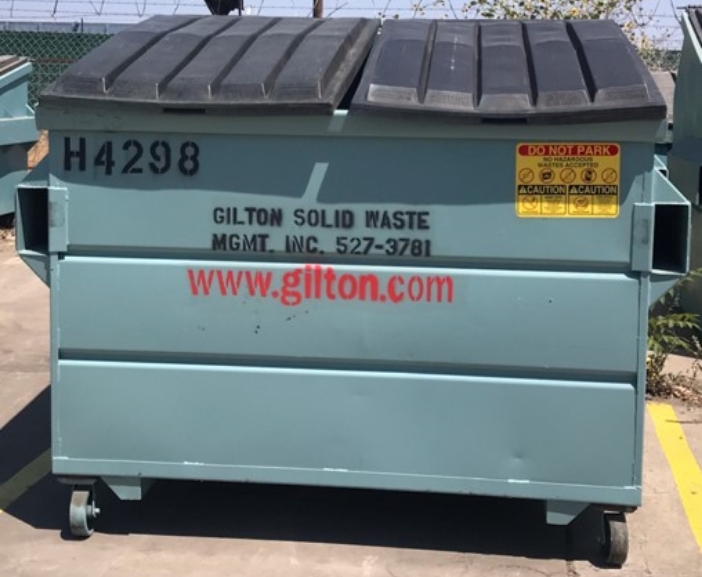 Bin Sizes Available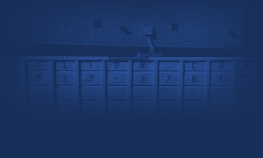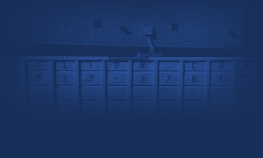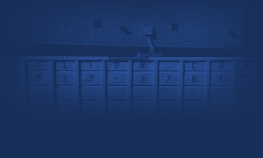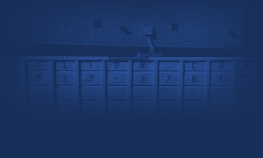 COLLECTION SERVICES
Industrial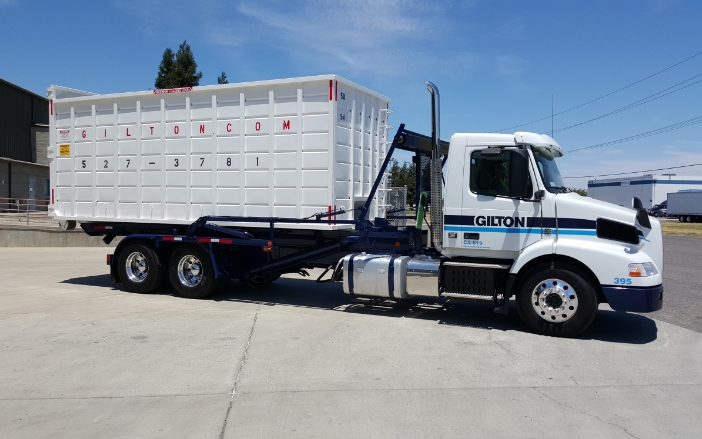 INDUSTRIAL
Removal & Recycling Solutions
Keep your operations running smoothly with our customized garbage removal and recycling solutions. We have options for mixed wastes, concrete, asphalt, dirt, and wet waste. We have alternatives for recyclable or reusable materials that are separated at your site.
Gilton has a variety of boxes to meet all your disposal needs.
COLLECTION SERVICES
Hazardous Waste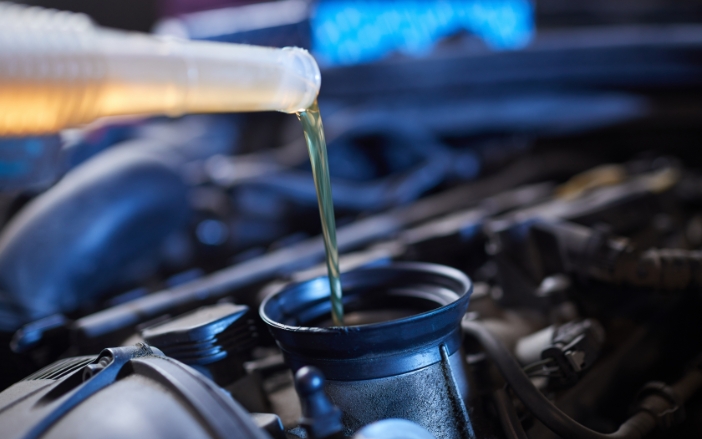 HAZARDOUS WASTE
Used Oil Collection
Gilton Solid Waste (GSW) collects used motor oil and used motor oil filters in the following areas:
Hughson
Modesto
Waterford
Unincorporated Areas of Stanislaus County
As part of our residential collection service in these areas, GSW will collect your used motor oil and used motor oil filters that meet the criteria listed below. Residents not in these service areas can take their used motor oil and used motor oil filters (up to 5 gallons at a time) to any AutoZone or O'Reilly's.
How to Store
Use containers with screw top lids
Store used oil filters in plastic, zip-locked bags
Maximum Limit per Collection Day
4 gallons of used motor oil
3 used motor oil filters
Placement for Collection
Place used oil on driveway near garage or house
Must be placed by 6am on collection day
DO NOT place at the curb
GSW will collect a maximum of 4 gallons of used motor oil and 3 used motor oil filters per collection day. Clean (no water, leaves, contaminants), used motor oil is the ONLY oil that we will collect. No other types of oil or anti-freeze will be collected.
Schedule Used Oil Collection
To schedule a used oil collection, please fill out our online form by 3:30pm the day before your regular collection day.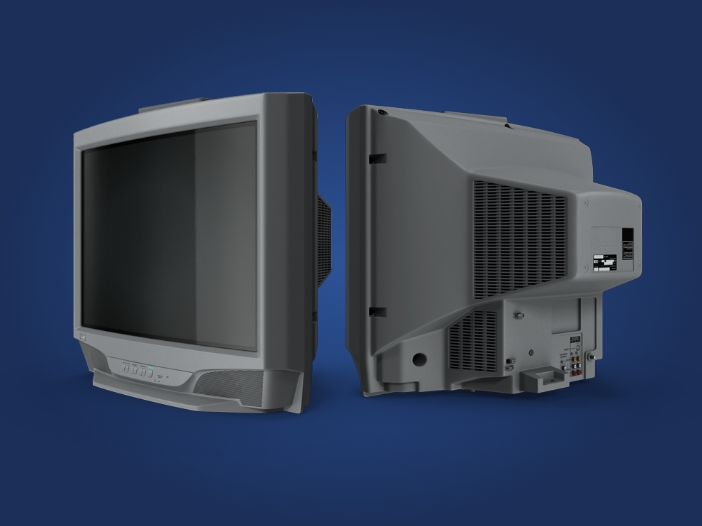 HAZARDOUS WASTE
Electronics Recycling
Electronic devices often contain hazardous materials and must be disposed of properly. Gilton is here to help residential customers within city limits recycle their used and/or unwanted electronic waste or E-Waste. Call us at (209)-527-3781 to make an appointment. Curbside collection of electronic waste occurs weekly as follows:
Escalon, Hughson, Riverbank, & Waterford
Livingston
Monday – Friday
Tuesday – Thursday
If you are a resident in the city of Oakdale, we will mail a voucher to you (vouchers only apply to tvs and monitors). Bring your E-Waste along with your voucher to Gilton Resource Recovery / Transfer Facility at 800 S. McClure Road, Modesto (directions to the facility are on the voucher).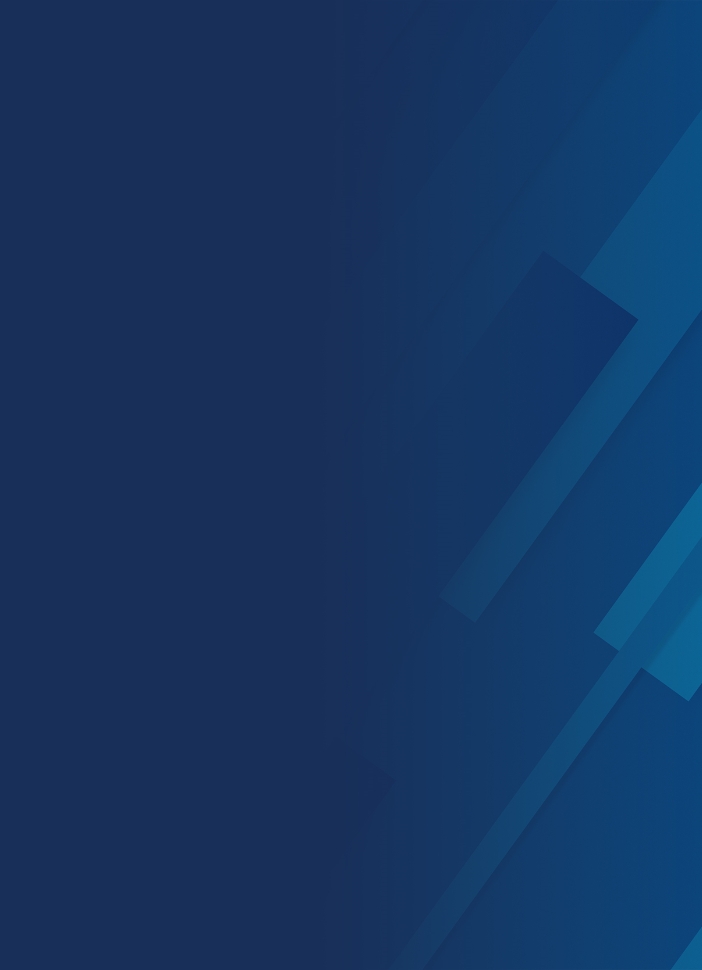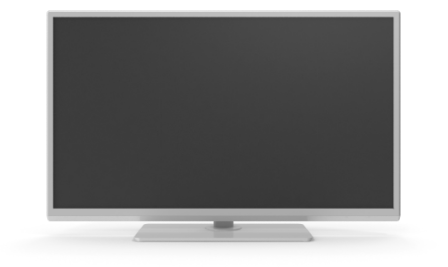 Acceptable E-Waste Items
Accepted Items
Desktop & Laptop Computers & Monitors
Flat Screen TVs
Cathode Ray Tubes
Printers & Copiers
Scanners
Fax Machines
Cell Phones
DVD, CD & VHS Players
Video Game Consoles
Stereo Equipment
Digital Cameras
Schedule E-Waste Collection or Request Voucher
To schedule an E-Waste collection or request your voucher (Oakdale only), click the button below to fill out our online form.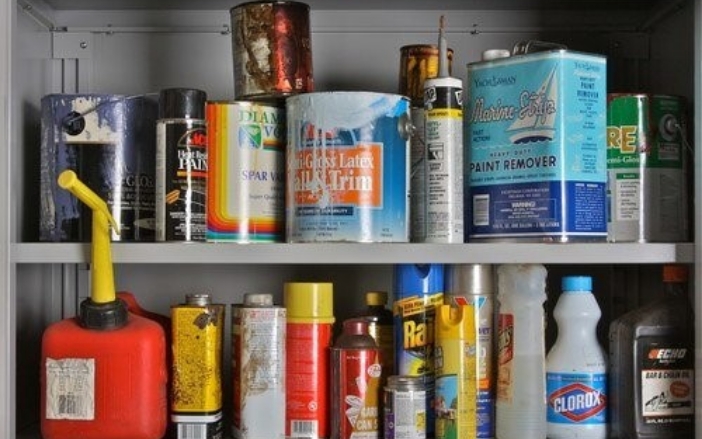 HAZARDOUS WASTE
Household Hazardous Waste Collection Facility
1710 Morgan Rd
Modesto, CA 95358
Open Fridays & Saturdays
8am-12pm
209-525-6789
Hazardous waste cannot be recycled through our regular curbside service. Free disposal of household hazardous waste is available at the Household Hazardous Waste Collection Facility.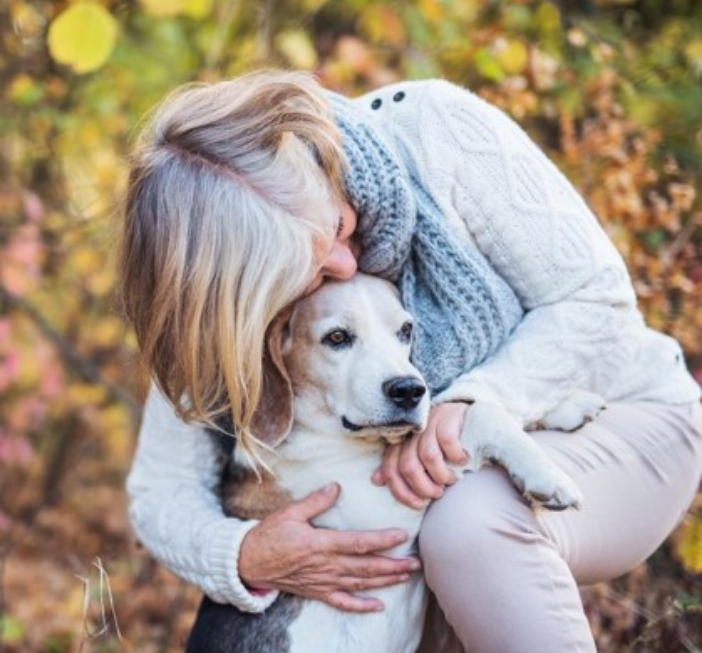 HAZARDOUS WASTE
Sharps & Needles Disposal
To reduce risks and possible injuries, all sharps and needles must be placed in a hard, puncture-resistant container. Proper disposal in this manner allows for the safe collection, transport, and disposal of medical sharps used to manage medical conditions at home. Contact your county or visit your county's website for information on proper disposal.